Pada tulisan ini, kita bisa mengembangkan aplikasi konsumen pada platform Symbian Nokia maupun aplikasi OS desktop seperti windows 7, Mac OSX, dan Linux. Nah, pada proses instalasi ini, saya menggunakan Nokia Qt SDK 1.1 untuk OS Windows. Berikut ini langkah-langkah proses instalasi.
1. Klik  dua  kali  file  installer  Qt_SDK_Windows_offline_v1_1_en.exe yang  telah  Anda  unduh.  Kemudian  akan  menampilkan kotak dialog seperti gambar di bawah ini. Lalu klik Next untuk memulai Instalasi.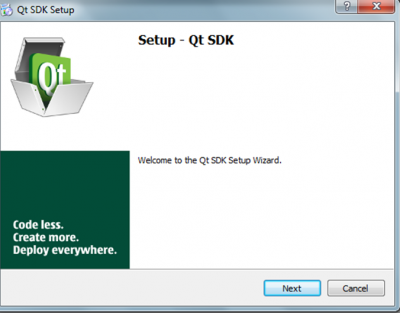 2. Selanjutnya Anda akan memperoleh kotak dialog seperti gambar dibawah ini. Pilih folder tempat Nokia Qt SDK 1.1 akan di-instal dan pilih Custom agar anda bisa memilih module yang akan di instal. lalu klik Next.
3. Pilih module yang akan anda instal, dan direkomendasikan untuk install semua module. Lalu klik Next.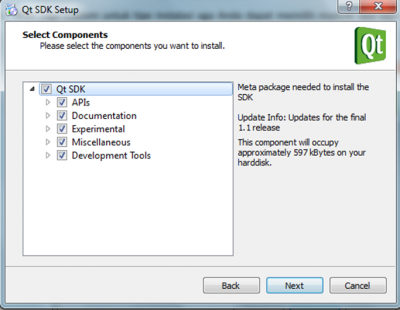 4. Pilih opsi "I have read and agree to the following terms contained…" Lalu klik Next.
5. Isi nama menu shortcut sesuai keinginan seperti tampilan berikut. Lalu klik Next untuk melanjutkan instalasi.
6. Klik Install untuk melakukan proses instalasi module. Sistem akan melakukan proses instalasi sesuai dengan module yang dipilih.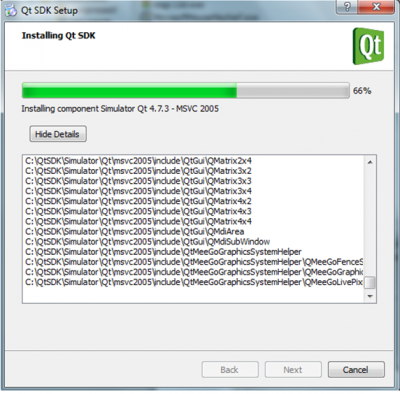 7. Jika proses instalasi selesai. Klik tombol Finish.
8. Setelah Finish, akan tampil Qt SDK Dokumentation pada browser seperti tampilan berikut.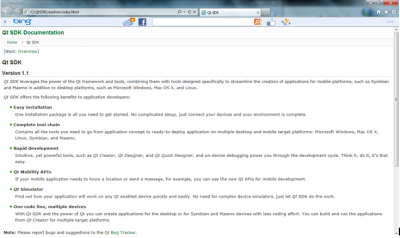 9. Dan terakhir, aplikasi Qt siap digunakan seperti tampilan berikut.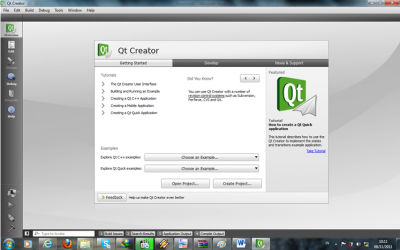 Nah, cukup mudah bukan proses instalasi Nokia QT SDK 1.1. Semoga bermanfaat. Selamat mencoba.